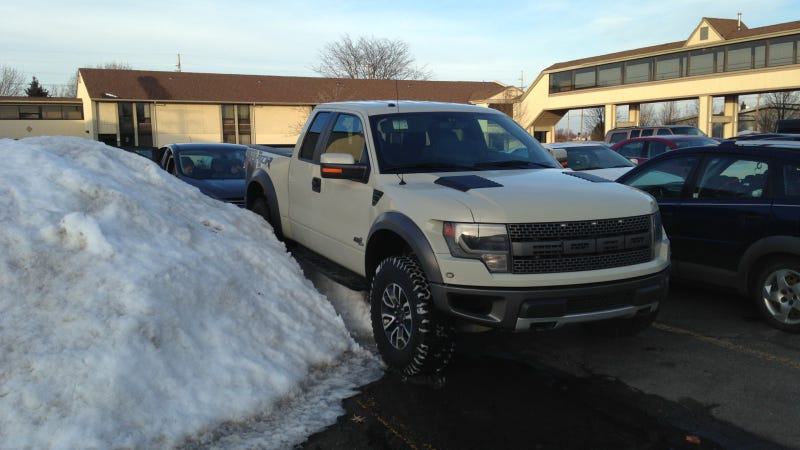 The Ford Raptor we borrowed to get around Michigan for the Detroit Auto Show guzzled fuel at an alarming rate and barely fit anywhere we tried to park it... but somehow I miss it already. Here's a breakdown of how it performed in the Motor City's meanest parking spaces.
1.
Parked for the night. pic.twitter.com/VR7zZmQlwy

— Travis Okulski (@tokulski) January 15, 2014
2.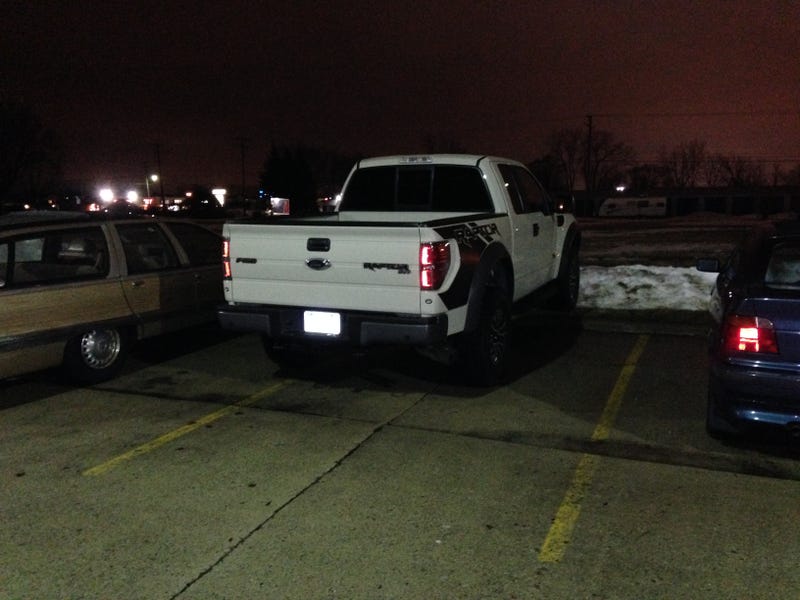 3.
4.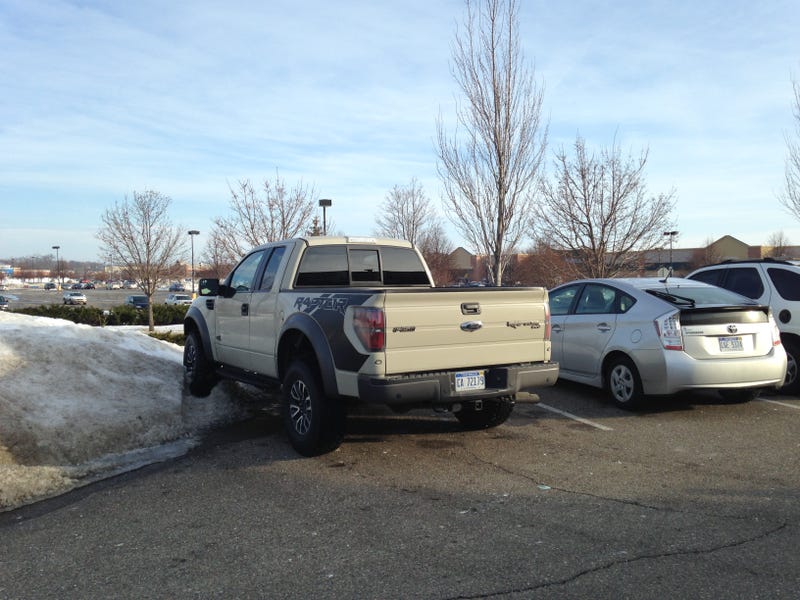 5.