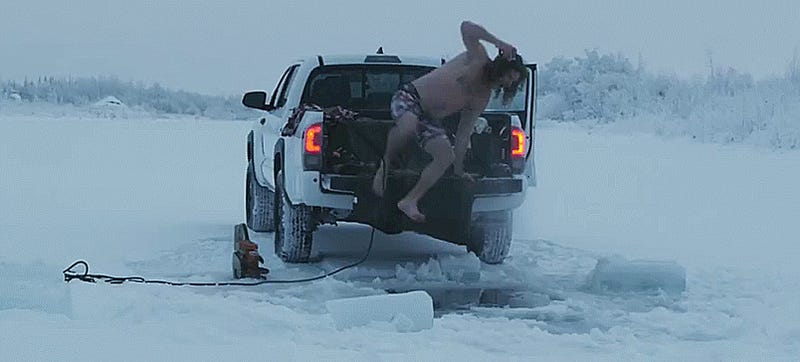 Toyota sent their pro drivers Andy Bell and Ryan Millen to take the 2017 Tacoma TRD Pro to the western hemisphere's northernmost road for some spectacular photo ops. The white truck can be hard to spot in the snow, but when you can see it, it's quite a sight to behold.
That color combination is just perfect. And really makes me wish my own truck had heated seats. Some Fox bypass suspension would be pretty nice, too.
I must confess I wasn't in love with the first Toyota Tacoma TRD Pro I drove, a 2015 model that was also sprayed in my favorite truck color. It felt sluggish, old and most importantly "not enough awesome" for the money.