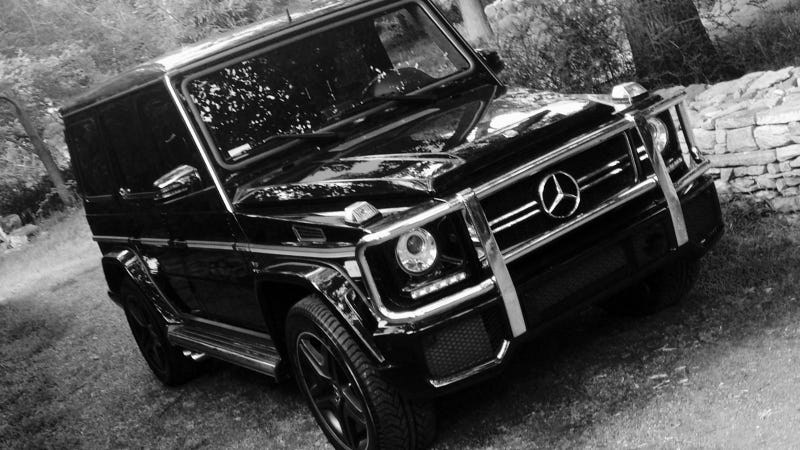 I'd been dying to shakedown a glorious Gelandewagen forever. Haven't we all? We'll now I've got a G 63 AMG no less, with a big chrome brush guard and Florida license plates. So I'm taking it to place it will really be appreciated; Vermont! I'm gonna get me some Subaru skulls.
I'll be driving this thing all over the place for the next seven days, what do you want to know?
I just picked the SUV up from Mercedes-Benz's gorgeous facility in Montevale, New Jersey, whipped it home last night, and will head north thusly. I'm already embarrassed by how much I like it– and it's making me realize that I'd probably love some leather-wrapped military surplus slagmobile from the likes of Dartz. What the hell is wrong with me?