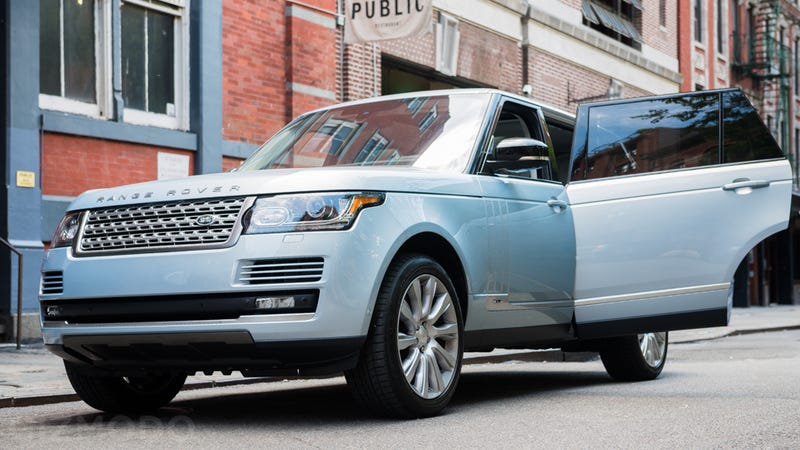 I'll be honest. I wanted a german luxury car to chauffeur my midwestern aunt and uncle around New York but ended up with a large silverish blue Range Rover. I was clearly wrong in my desires as the Range Rover, for many reasons, is the superior way to be driven (or drive others around in).
(Full Disclosure: With folks from Iowa in town I hoped to give them a bit of a show and ferry them around New York in proper style. Range Rover provided the car, the gasoline, and nearly every option in their larger book of offerings.)
Most livery cars make a distinction: Good for the passenger or good for the driver. A lot of people have sold the line that you're to drive a Bentley but be driven in a Rolls Royce. That's some dijon-flavored bullshit right there. Your pleated ass will be plenty happy in the back seat of a Bentley Continental Flying Spur and no one behind the wheel of Rolls Royce Wraith will do anything but smile.
What this dubious maxim presents is the idea that you can't do both. You're either happy as a driver and unhappy as a passenger, or both. This comes from an outdated mode of luxury where the driver would literally sit outside the car, unprotected, doing all sorts of complex maneuvers to keep the oligarch glassed in behind him comfortable.