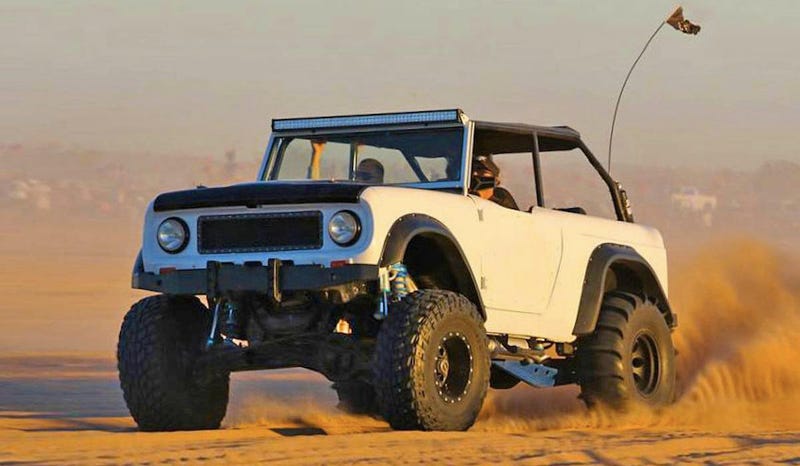 The original International Scout was a pig, a pile of iron propelled by about 90 horsepower moving through an unsynchronized three-speed transmission. So what happens when you drop in a 570 horsepower LS V8? No, seriously, I'm dying to know too, now that I see somebody has done it.
I woke up this morning to several emails and messages about this particular 1963 Scout for sale in my neighborhood. We don't usually share random classified ads—who am I kidding, we do all the time—but this is an exceptional case.
I've seen off-road upgraded Scouts, near-concourse Scouts and LS-swapped Scouts, but this in on a whole new level of seriousness. That's probably because the only thing "Scout" left on this thing is the badging and some bodywork. And even a bit of that has been custom fabricated with carbon fiber.
Regular readers will know I have a rusty spot in my heart for the International Scout. You may also remember that we tried (and eventually failed) to resurrect one just like this little monster.