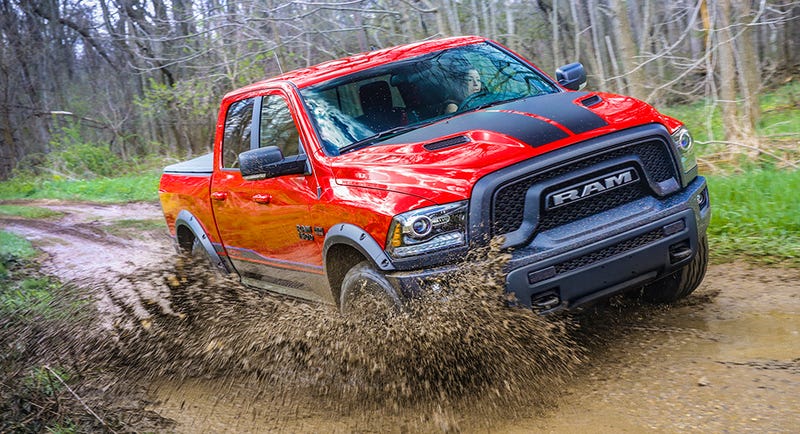 The Ram Rebel is only a minor tweak on Chrysler's popular four-door, short-bed, half-ton pickup truck platform, but it sure is a whole lot cooler. At least Chrysler hopes you think so. And in a few decades, you probably will.
For those of you who aren't familiar with the Rebel but are still willing to read on before scrolling straight to the comments to say something about how big the letters on it are, here's a breakdown.
The truck gets a one-inch lift on quality shocks and a few bold aesthetic choices to stand out. We drove it on and off-road last year and frankly, it was a lot of fun. Super smooth on the road, enough ability to get you giggling through the rough stuff.