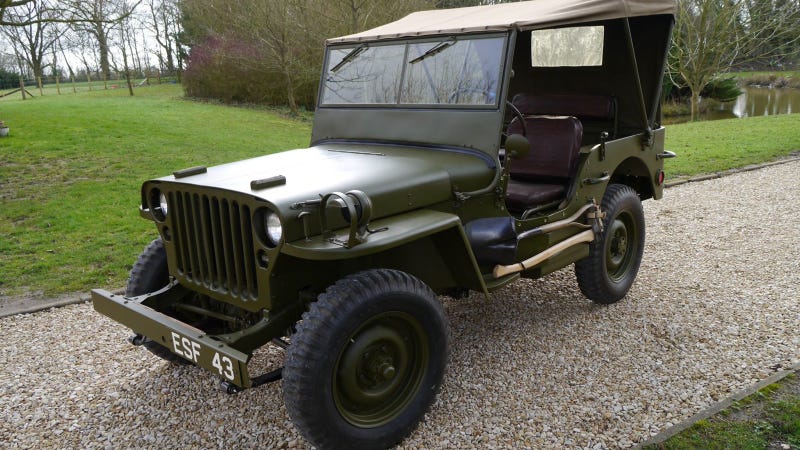 President and World War II Supreme Commander Dwight D. Eisenhower was given this Willys Jeep along with a castle apartment in 1946 by the National Trust of Scotland, which was apparently properly grateful for his efforts keeping Hitler off their island. The thing is beautiful like a Koenigsegg is "quick."
A Facebook page "Ike's Jeep" has been set up celebrating the ancient off-roader; which is perfectly preserved restored. No, really. Look at that engine bay!
Ike's Jeep says the Willys has been in the possession of "a collector" for thirty-six years (since '78) on a farm north of London. Obviously the 4x4 isn't doing much farm work. Normally I think a lot of us like to see trucks get used, but given the historical and symbolic significance of this particular vehicle I can appreciate the fact that it's been relegated to monument-status.
I just want very carefully lower my ass into the seat and run my hands over the wheel. Then wipe the wheel with a cleaning cloth.
Here's a more complete history of the Jeep, straight from the Jeep's Facebook page which also includes an amazing photo gallery you really ought to have a look at: