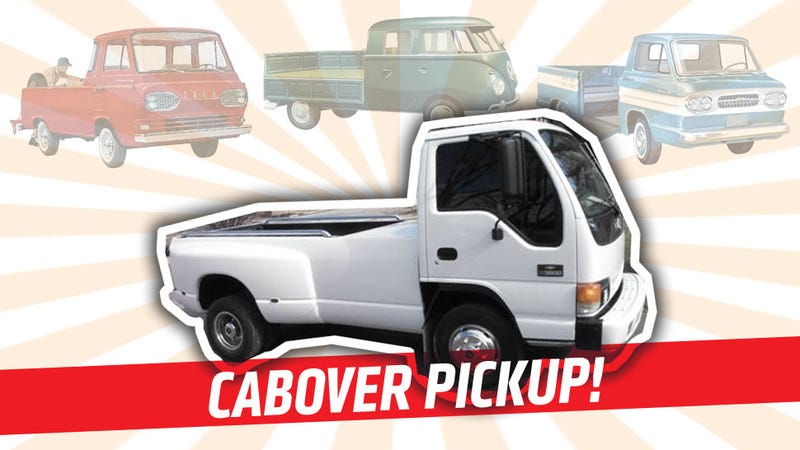 It's no secret that most of the time when we post some bonkers unholy chimera somebody hacked together and then tried to sell on Craigslist, it's because we're poking fun. Because, let's face it, we're kind of jerks. But this time I want you to see an unholy chimera of a truck that I think is actually pretty brilliant.

I'm not exactly sure what the original goal was of this unknown pickup-visionary, but the result is that they've created something pretty close to what I'd consider to be the rational ideal of a pickup truck: cabover-engine, long bed, no stupid space-wasting hood.
I also like that the Nashville suburb that this truck is from is called "Bean Station," which sounds like the title of a legume/train-based kids' show.
This one appears to be built from a pair of early 2000s trucks: a Chevy (really an Isuzu) 3500W cabover, probably from a box truck of some kind, and a pickup bed from a RAM truck. The result is like an American-supersized version of one of those Japanese Kei trucks, and retains the Kei's gift of extreme space-utilization.