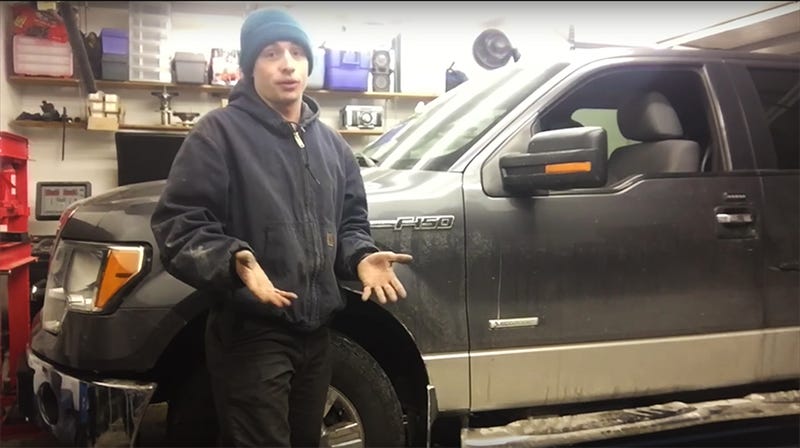 You can still buy a Ford F-150 with a 5.0-liter V8, but the top-shelf engine option is the 3.5-liter V6 EcoBoost. Yet I still hear stuff like– "will that fancy-pants tech really last?" Take this tour of a turbo F-150 with 205,268 miles on it and see for yourself.
Truck guys are some of the stubbornest enthusiasts on the road, myself included. We like V8s cause that's what our daddies had and their daddies before them, okay? And they just sound so good.
When Ford introduced the EcoBoost-powered F-150 in 2011 it was met with a healthy heap of skepticism, mostly surrounding both long-term survivability and exhaust notes. Check any truck forum today and you'll see that this persists in a decent-sized subset of vocal fans.