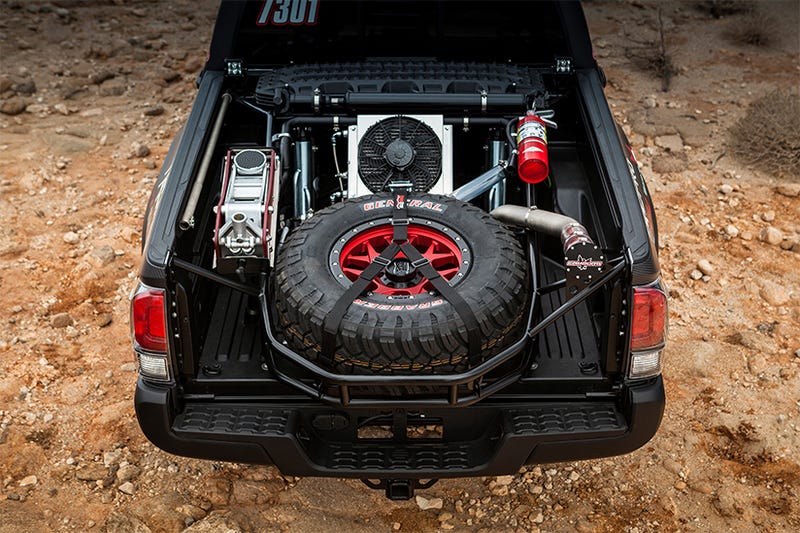 The 2017 Toyota Tacoma TRD Pro is like a Ford Raptor Lite—daily drivable pickup with strong off-road pretenses. The Taco's just a little smaller. And slower. And not that much cheaper. But you can still get it with three pedals, so it's hard to hate—and it's going racing for real next year, in the desert.

This Tacoma TRD Pro race truck, simply named the Tacoma TRD Pro Race Truck, was built by Camburg, which is probably best known for building high-quality long-travel suspension kits.
These kits are not just elongated struts and springs. They're not hockey pucks wedged between the frame and body like my Scout has, either. We're taking about fully-dialed coilovers with long control-arms to match and keep a truck sitting pretty through high-speed desert driving.