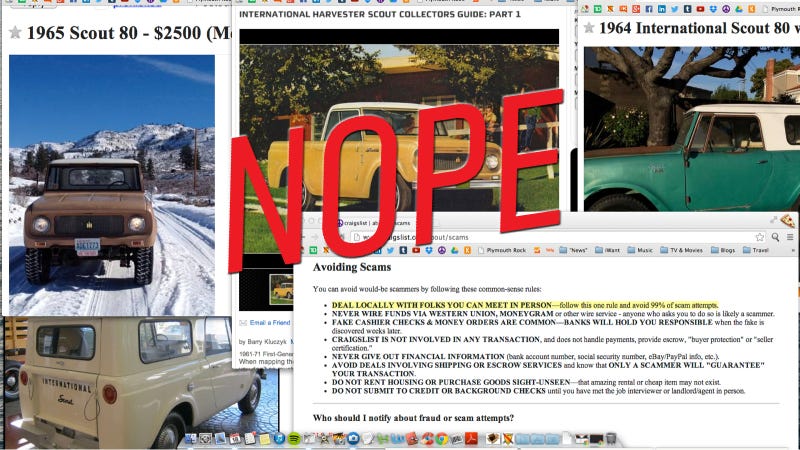 I'm trying to buy a $2,000 truck on the other side of the country. This has proven an exceedingly difficult exercise, not only because the truck I want is hard to find... but nobody I talk to believes I'm for real.
The scammers and spammers who have turned great resources for car enthusiasts like Craigslist into cesspools of bullshit requests to send money orders to made-up countries have made searching for the rare-but-not-valuable cars we pine for an almost impossible task. Assholes.
What options does a die-hard enthusiast have for facilitating a transaction on a low-dollar vehicle that's flat-out impossible to find in their own region?
As some of you may remember, I'm trying to fulfill a lifelong dream and buy myself an International Scout. Specifically, one of the very first models known as the "80," built in the first half of the 1960's.