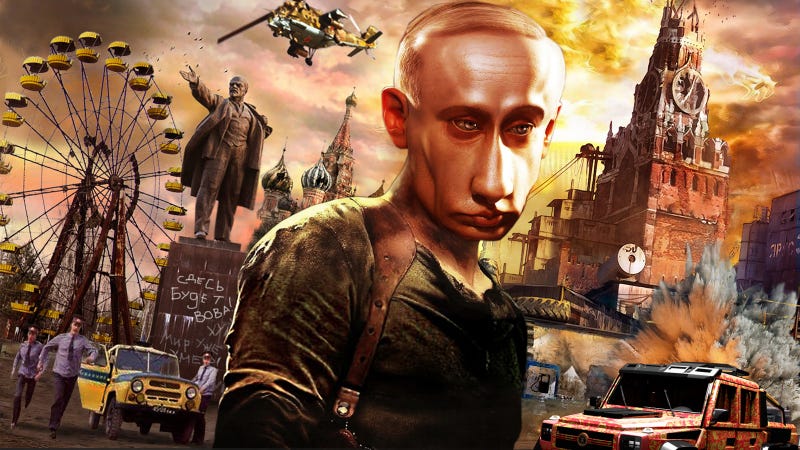 Ever over-the-top creator of military-grade luxury trucks Dartz has seen fit to create this masterpiece of Vladimir Putin as John McClane of Die Hard, one of their six-wheeled G-Wagens wearing casino-rug carpet camo, and general total-war chaos.
Here's the whole image, because who am I to deprive you of that?
Otherwise, Dartz is up to their usual shenanigans. They're hoping to expand the appeal of their Die Hard style G-Wagen by offering some new color schemes, and went ahead and sprayed some baseball bats in matching livery.