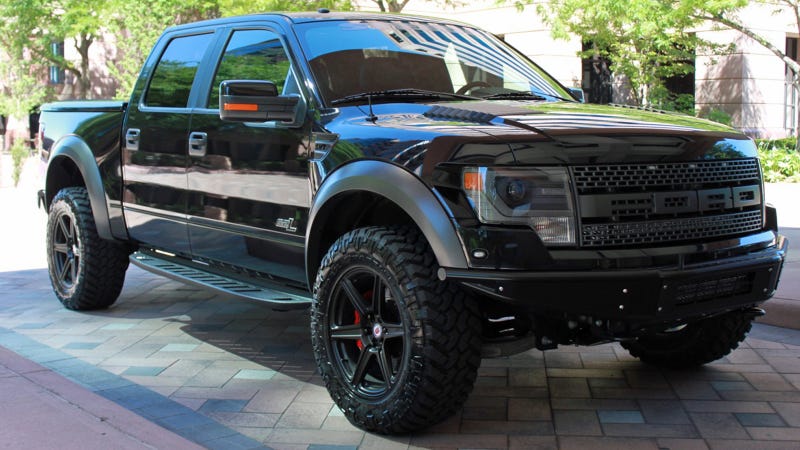 We've been titillated by some photos of a 2014 Ford Raptor with "manufacturer" license plates and a lot of badges from Mustang tuner Steeda. The companies could be working on a special truck together, or somebody at Ford has just juiced up their personal vehicle.
We know Ford is dropping the current Raptor's 6.2 V8 for 2015, and presumably the "enhanced" current F-150 bodywork that goes along with it. Though Ford reps have strongly implied the Raptor name will live on.
It's possible Steeda is getting with Ford on some kind of "V8 Final Edition" Raptor for the end of the year, but the more I look at this truck the more I'm inclined to believe it's just "somebody's ride."
Besides, Ford might still be miffed at Steeda for saying the 2015 Mustang was "200-300 pounds heavier than the old one," which turned out to be "nonsense."