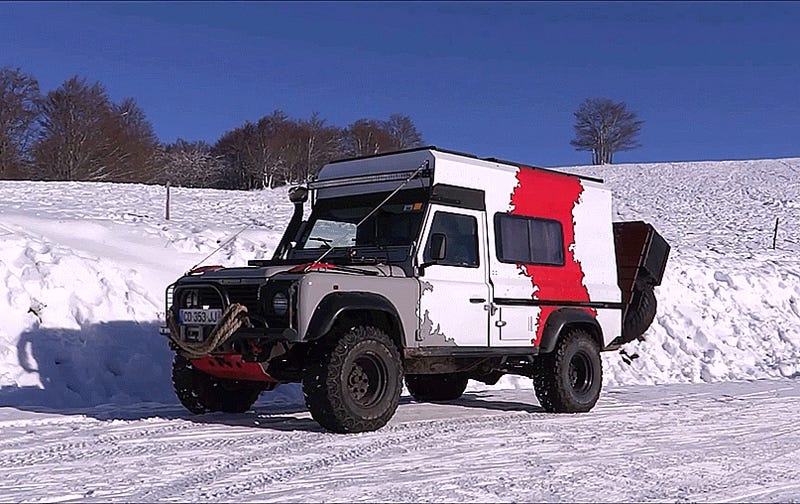 The camping-with-your-car-but-more-hardcore scene known as "overlanding" has picked up some steam in the last few years. And this $50,000 Wild Fennec conversion for your Land Rover Defender is pretty much the ultimate manifestation of it.

Look how quick the wagon turns into a little skyscraper!
In case you want to see that again, in the snow:
The concept is simple, and old as the Defender itself: take a long wheelbase Land Rover, rearrange the back to make cool living quarters, then drive somewhere ridiculously remote and start churning out an epic Instagram feed. Or something like that.
Anyway the Wild Fennec here is hardly the first heavily involved "overlander" vehicle upfit, or the biggest. Or the most expensive. But I do believe this might be the most quintessential interpretation of overlanding as we know it today.