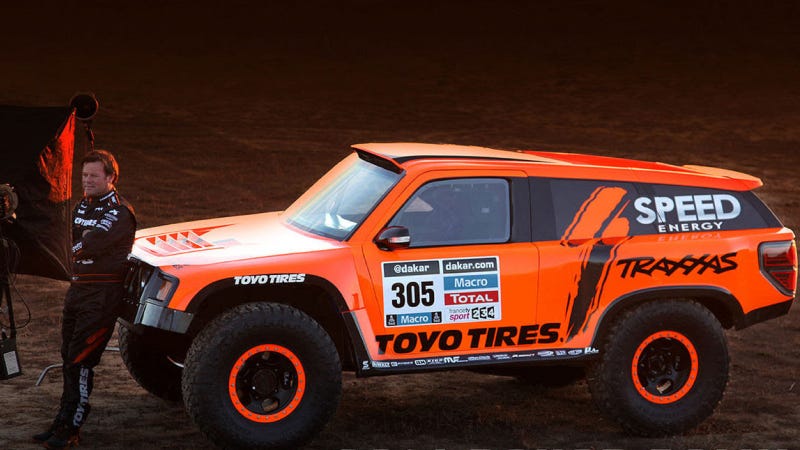 Robby Gordon will hit the gas on his tenth Dakar when the lights go green in Rosario, Argentina on January 5th. His headlining the epic event is nothing new, but what he'll be driving this year certainly is: A car he says he's going to sell to the public.
Team Speed Energy and Robby Gordon have been working on a new racing rig for over a year, and the result looks like a shooting-brake lovechild of a Hummer H3 and Ford Raptor... In a good way.
In a recent in interview in Paris, Gordon described the vehicle as "a completely different car than everyone's expecting me to bring."
Based on the Stadium Super Trucks (SST) developed for Gordon's own pavement-pounding race series, the 2WD FIA Dakar truck (that they're calling HST) is the first front-engined "true truck" Gordon will drive in the rally. According to him, it will "jump farther and higher" than anything he's raced before.