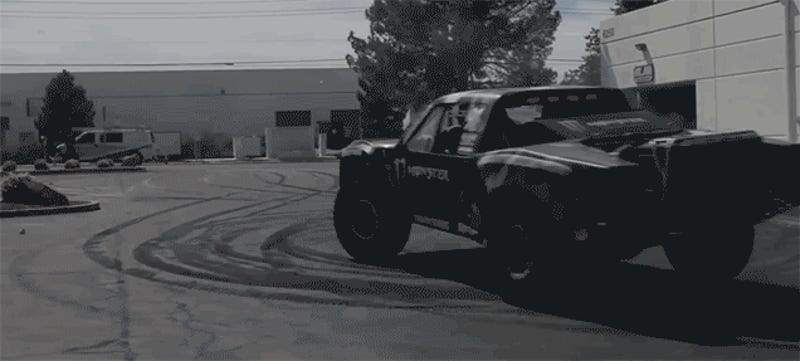 BJ Baldwin will be at the Goodwood Festival of Speed two weeks from now with his Baja 1000 winner Monster Chevy Silverado trophy truck. Let's have a look at it, shall we?
This week's release of BJ Baldwin's trophy trucktacular Recoil 2 led to some of us having some, ahem, releases of our own, and then deciding that we needed to own a Trophy truck and then wondering where we'd park it. This photo isn't helping.
Desert racing champion and off-road stunt driver BJ Baldwin is a monster in the sand. Watch him show off some moves in the glorious angry-eyed K5 Chevrolet Blazer he uses as a prerunner, and a wild Toyota Tundra he apparently drives on the street.
Remember that part of Bad Boys II where Will Smith and Martin Lawrence destroy a town, jumping through it in a Hummer H2? Well it looks like off-road racer BJ Baldwin is pretty much recreating that calamitous awesomeness in Ensenada. In his trophy truck.