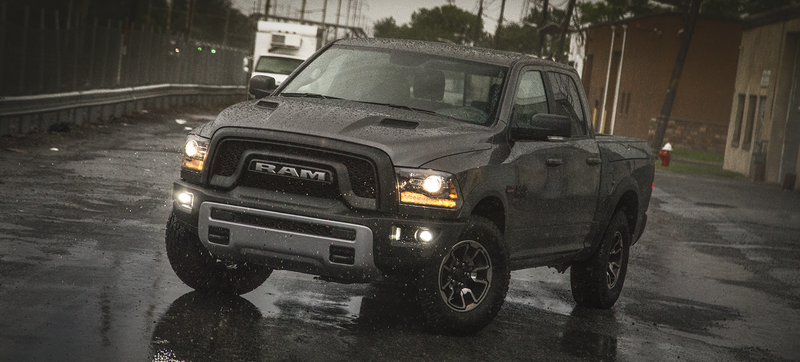 The phrase "throwing spaghetti at a wall" refers to someone not knowing what path to take and frantically exhausting every option in an attempt to solve a particular issue, hoping something sticks. When applied to automakers, this action can either save or destroy a company that already may be on the edge of disaster. However, in rare cases, a vehicle is produced that makes so much sense that you were left wondering why the hell they bothered making anything else. Welcome to the 2016 Ram Rebel, the pickup truck you never knew you needed.

(Full disclosure: Ram wanted me to drive their Rebel so badly that they gave me a brand new one for a week, with a full tank of gas that I used up in the first day to drag a rusty hunk of garbage across state lines. I also may have done a burnout or six.)
There's a running theme with modern-day trucks, and that's that they need to be easy to drive. The more car-like they are in execution and feel, the better they sell to the general public.
For example, a mid-range Ford F-150, a version of the best selling pickup in the country, basically shares its turbocharged six cylinder engine with a Ford Fusion, has aluminum panels for lightness, an electric power steering system for light and effortless steering feel, and capable of MPGs in the mid-20s. Not to mention enough luxury options that, when fully loaded, could make a Lexus feel inadequate.