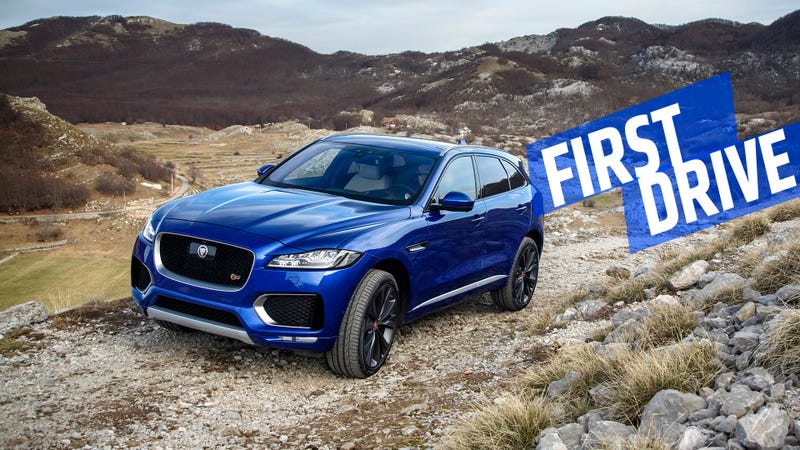 If the F-Pace crossover won't fully put Jaguar back on the map and kick some serious German ass, nothing can, and they should just stop making cars and go fishing instead using their claimed 33.5 cubic feet of luggage space. The good news is Jaguar's first SUV turned out to be quite something.

(Full disclosure: Jaguar Land Rover needed me to drive the F-Pace so badly they flew me to Montenegro via Paris, which did not make sense until I saw the hotel was on an island.)
What a strange world we live in! In 2016, Jaguar Land Rover, a historic British carmaker will tell us that while high-performance family wagons with loud exhausts don't make sense as products anymore, a fashion accessory weighing 4,336 pounds like the Range Rover Evoque Convertible does, and big time.