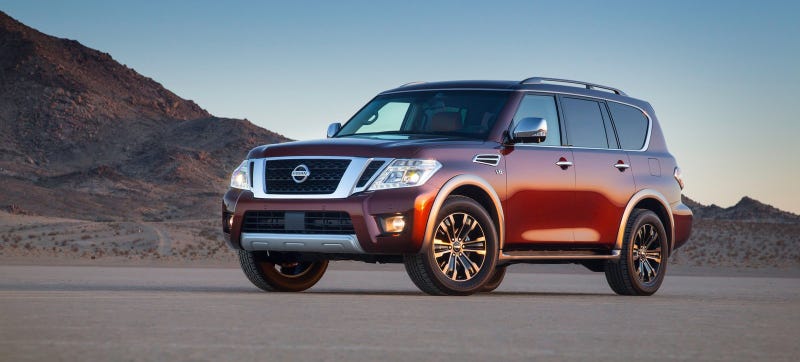 And that's even though Nissan totally wimped out on the truck's specifications.
The Nissan Armada is a Nissan Patrol, only rebadged and re-tested for compliance in the United States market. It's a big, comfy, V8, body-on-frame SUV, which shouldn't really be particularly exciting. This is the kind of vehicle you get from General Motors with their Suburbans and Sierras and Blazers. Wait, not the Blazer. RIP the Blazer.

What makes the Armada/Patrol different is that even after its 2011 softification, it has been the darling of the international desert racing community, with extremely beefy off road gear available from the factory and ultra mega super beefy off road gear available from the aftermarket. I know this because I once got a ride in a Nissan Patrol tuned by desert racing shop Mebar Auto in Dubai.