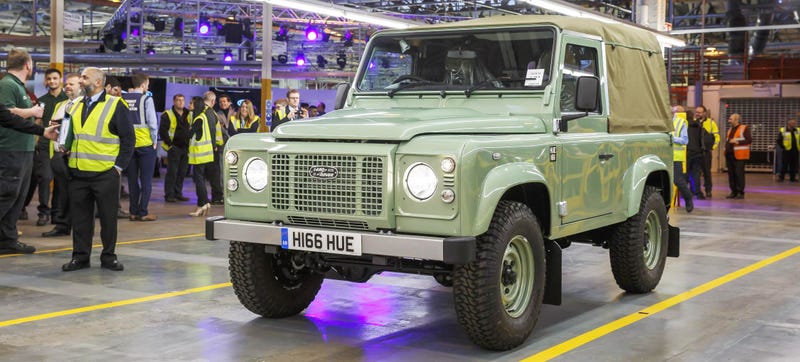 Pour one out for the Land Rover Defender. Surrounded by more than 700 current and former employees from the Solihull plant, the last one ever rolled off the assembly line today.
The Land Rover Series: 1948-2016.
We have no reason to be sad. That last date actually puts a smile on my face, because Land Rover intended to finish production at the end of 2015. But you lovely people ordered so many Defenders in the last minute that they had to push the deadline to January. To the very end of it, today.