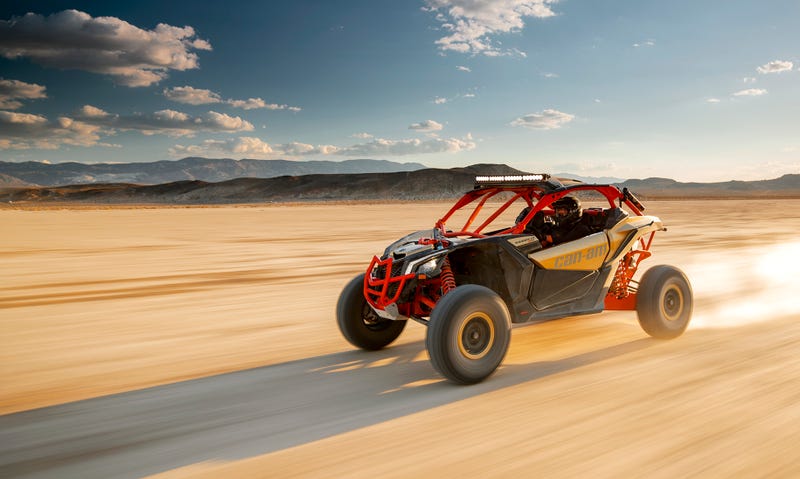 The Can-Am Maverick X3 looks like it could be dropped on the surface of Mars and start racing without skipping a beat. It's somehow simultaneously sleek and rugged, it's headed for mass production, and I'm ready for communion at the church of UTVs.
Update: top speed estimated at 85mph and the selling price is about $23,000 to $26,000.
Dune buggies are in the middle of a major revival right now, by another name: "UTVs." Or "Side-By-Side ATVs." Or just "SxS." And they don't actually have much in common with the VW-powered desert car you wish you had in high school.

For the sake of clarity let's break down the basic (generally accepted) nomenclature right now: a "dune buggy" is a really an old VW bug with a different body, possibly altered chassis and maybe some big tires. You would be more likely to see one on the beach than in the desert. A Baja Bug is somewhat similar, but with a lift kit instead of a body swap.

Those tube-frame off-roaders you've seen with rear engines, often VW-sourced, and paddle tires are called "sand rails." People go absolutely nuts with those and give them entirely too much horsepower.