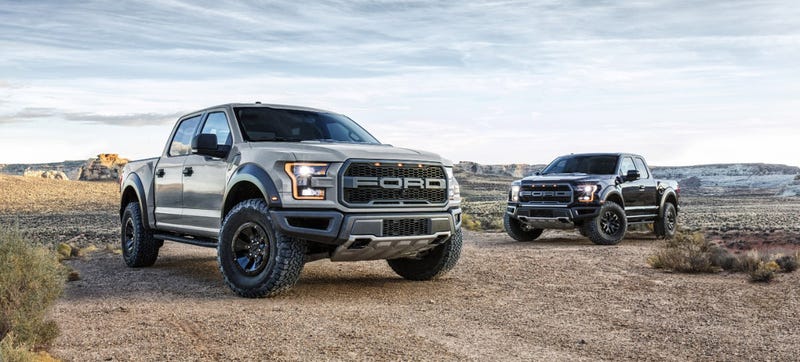 This is the 2017 F-150 Raptor SuperCrew—it comes with a 3.5-liter EcoBoost, a new 10-speed transmission, and four full-sized doors. It may well be the ultimate apocalypse family hauler.
The big news here is that the SuperCrew is 12 inches longer with its 145-inch wheelbase than the standard SuperCab, and Ford says its four full-sized doors "provides rear passengers with more legroom and comfort on the trails and more space to stow gear while exploring the American and Canadian wilderness."
So, here's a picture of a Canadian beaver!
The combination of high-strength steel and aluminum alloys makes America's most badass truck almost 500 lighter than the previous Raptor.
More steel means more rigidity as well, and while Ford won't talk about power figures just yet, the 3.5 EcoBoost is certainly more powerful than the current 6.2-liter V8, which is rated at 411 horsepower and 434 lb-ft of torque.
If Forza was right, we could be looking at a V6 tuned to produce 450 horsepower and 440 lb-ft of torque linked to a no doubt super efficient 10-speed automatic gearbox.