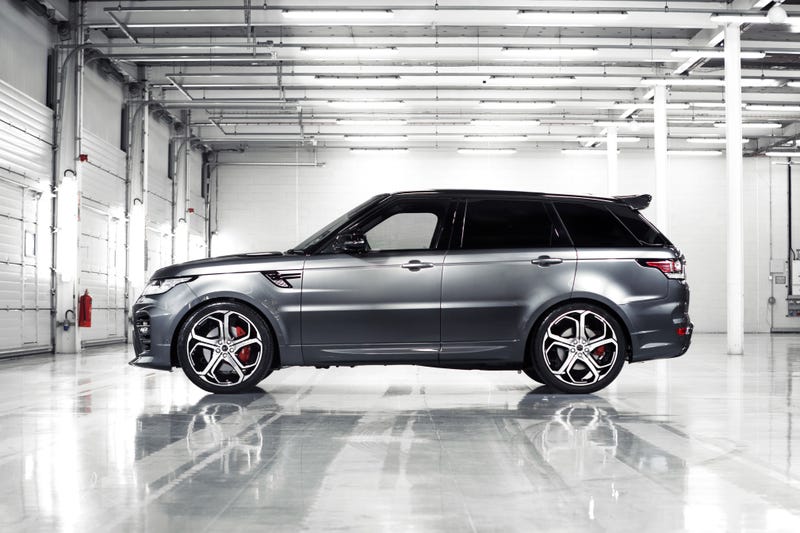 There are a few companies out there specializing in Range Rover customization, but Overfinch is probably the most famous one. Their latest car is limited to 100 units and beats Land Rover's own über Range Rover by 2 horsepower.
The Overfinch Range Rover Sport starts at £87,995 ($150,755), but each car will be built to the buyer's specifications, so that number can climb as high as their ideas will push it.
The 5.0 supercharged V8 gets an ECU digital remap, upgraded supercharger and a new exhaust system, resulting in (an estimated) 552 horsepower, 2 more than in the SVR. That can be important at the country club.