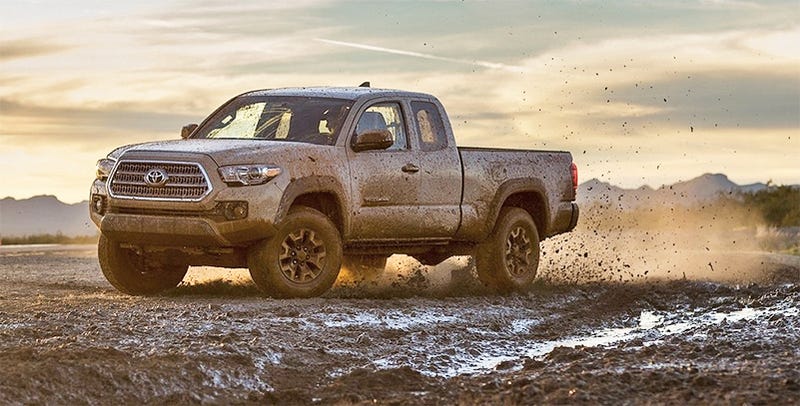 The first month of 2017 is done and the truck sales scoreboard is running. So far the decade-old Nissan Frontier is outselling the all-new Titan, the Tacoma still rules small trucks and the Ford Raptor is allegedly outselling the Corvette. Here's a breakdown of what all that really means.
Why do we care about truck sales?
Perceived popularity is a favorite refrain in automotive advertising, particularly when it comes to trucks. If you've ever spent half an hour in front of a TV you've probably heard the Ford F-Series called "the best-selling truck in America."
But as you can see by the way the above chart is organized, "F-Series" sales are reported as a combination of six distinct models. Ram also reports the 1500 through 5500 as "Ram P/U." Other brands pull similar tricks in their reporting, to slightly different degrees. Chevy, for example, counts three models (1500, 2500 and 3500) as "Silverado" in the sales report it releases to the public.

So there are two reasons why we care about the pickup truck sales report: It's a fun scoreboard for one of the biggest consumer-product rivalries going, but it's also a murky marketing trick that deserves to be dissected critically every time it's referenced. Also, bonus, I like making charts.
Why is this chart organized by "Large," "Medium" and "Small?" 
I've separated truck types this way for the sake of simplification and based on the way automakers report data.