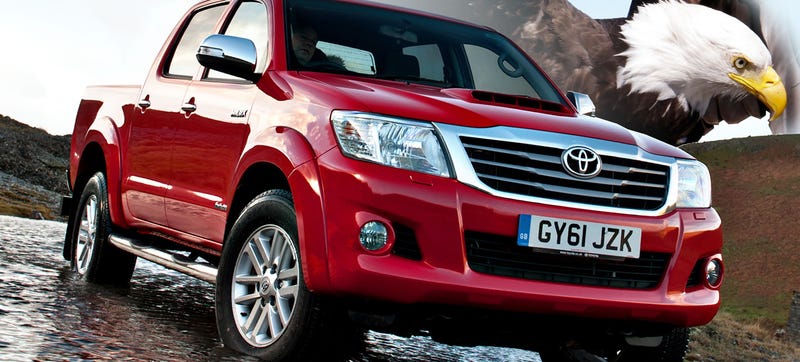 The landmark Trans Pacific Partnership trade agreement got signed today and it could mean the end of the most restrictive tariff in the American auto industry. But it's only the start of a difficult and secretive process.
I am talking about the Chicken Tax, implemented by LBJ as some cold-as-ice revenge on France and Germany back in the '60s. France and Germany had the nerve to put a tariff on American chickens going into their countries, so LBJ and the UAW's Walter Reuther hit them with a 25% import duty on potato starch, dextrin, brandy, and small pickups.
Fuck with our chickens and we shut down the sales of your Volkswagen Microbus, we told the world.