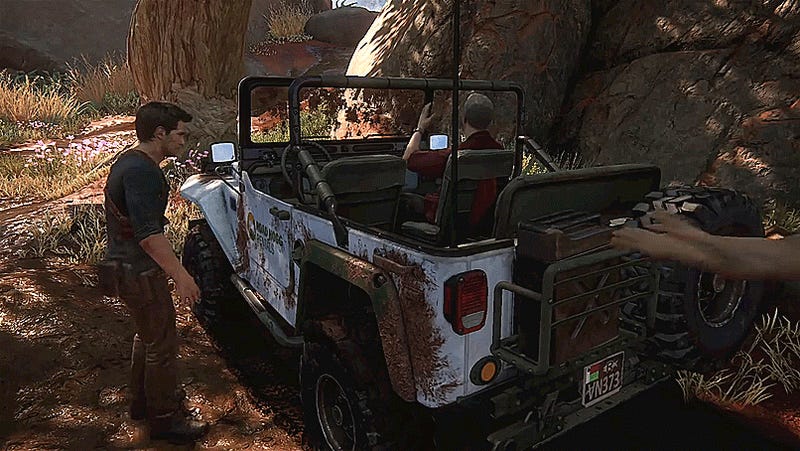 Uncharted 4 is a new semi-open-world action/adventure third-person shooting game for PlayStation 4. It's also got a major driving element, and it honestly looks like the most fun you can have in a 4x4 without leaving your couch.
In you find case those big blocks of text over the video as annoying as I did, here's another purer clip of the driving action in an apparent "Madagascar level:"
The "Jeep" is a not-quite-officially-licensed generic 4x4, with some Toyota FJ40 and a few generations of Jeep CJ/Wrangler design elements mixed together.
But it's beautifully rendered; look at the way the accessories bump and wiggle as the truck crosses obstacles! And the character dialogue going on while the player drives through this digital jungle is a lot of fun.
The mud is fantastic. The physics of the climbs and slippery spots look really fun, if not realistic, and I think this is the first video game I've ever seen that involves physically exiting a vehicle and running a winch!