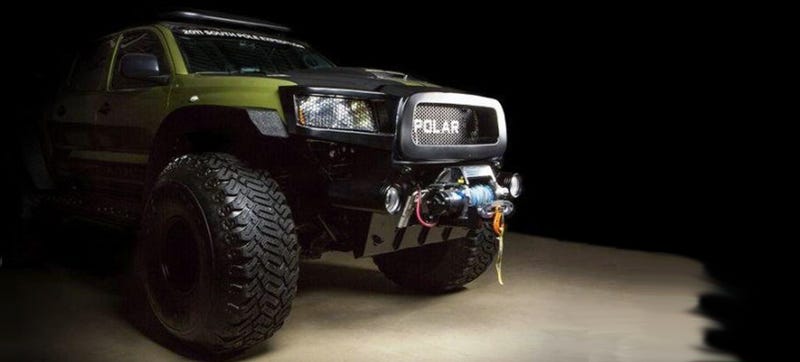 The 2010 Toyota Tacoma Polar Expedition Vehicle that set two Guinness records crossing the Antarctic ice cap is one mean green machine, and it's for sale... at the US RUF Porsche distributor in Southfield, Michigan.
Grand Sport dba RUF got their hands on it through a frequent customer of theirs who "loves crazy stuff." Apparently that guy had his fun with it and is ready to move on, I was told the city he lives in wouldn't let him park it on the street.
What is with people and forcing beautiful pickups away from public parking, anyway? Though I suppose if your local homeowners association gives you shit for this thing you could probably just winch your house to a new neighborhood.