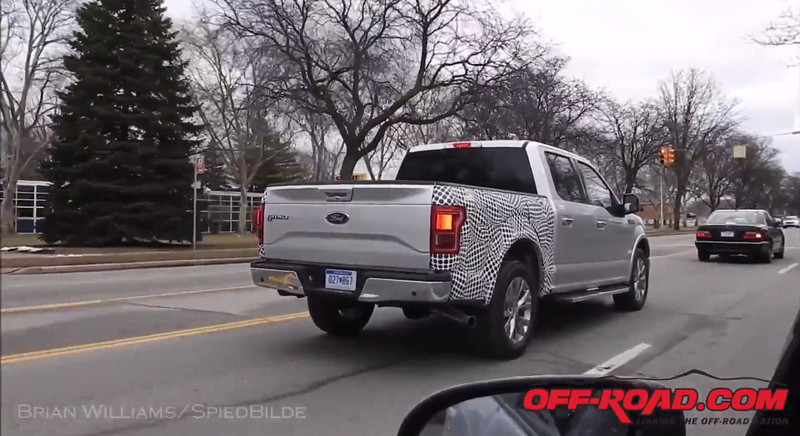 What do we have here? You hear that? That sounds like a diesel in a Ford F-150 mule. We've heard pretty confident rumors before about Ford's interest in developing a diesel F-150 model, and this new video seems to feature just that.
Check out the clattery noise and custom panels of the F-150, from Off-Road.com via spy photog Brian Williams:
The earlier reports claimed that Ford would develop a diesel model of the new generation of the F-150 pickup and likely source the engine from Jaguar-Land Rover, which would mean a 3.0 liter V6 diesel good for around 250 hp and 443 lb-ft of torque.