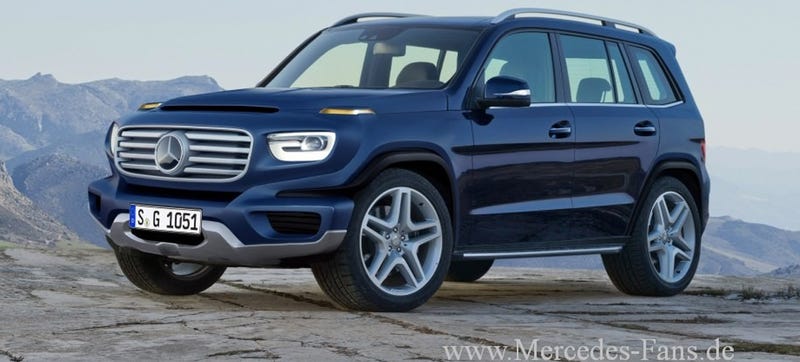 Concept renders of a round-edged, road-tire wearing version of the venerable Mercedes Gelandewagen have started circulating, and while it might be a speculative verscheißern it's got me fearful that the brick-shaped Benz may soon be singing its swan song.
The G-Class stubbornly clung to the same badass brick shape and truckly persona for decades. At this point it's pretty much The Simpsons of SUVs, and I just don't know if I could handle it being replaced by a roadgoing runabout. Mercedes already has three lines of pavement-bound SUVs, can't we off-roaders keep just one?
The Germans over at Mercedes-Fans released a few digital images of this blue baby G-wagen that looks something like a cross between the GLA and a Lexus GX wearing a watered-down version of the Ener-G-Force concept's face. It makes me want to fold my arms and pout.