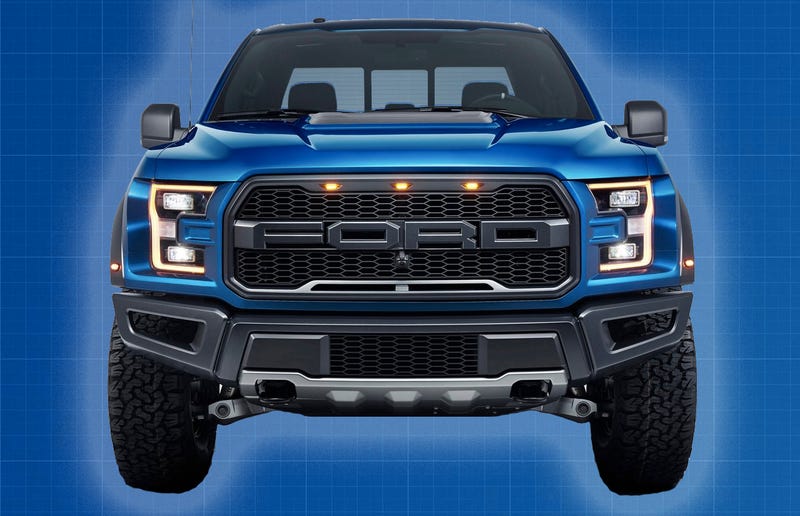 Sunday, Sunday, Sunday!  We're getting up at dawn and hiking into the desert to finally see and touch and also drive the hell out of the 2017 Ford Raptor. I know you're almost as stoked to hear about it as I am to play with it, so what do you want to know?

The Raptor off-road performance variant of the F-150 first came out for 2010, running a remarkably aggressive design, big shocks and Ford's then-ubiquitous 5.4-liter Triton V8. Shortly after the truck's introduction the company upped its ante by about 100 horsepower with a 6.2-liter engine.
When the F-150 went through its all-new redesign in 2015, we knew a new Raptor was on the horizon. Now it's finally here, with an aluminum body, 3.5-liter turbocharged V6 and more power than ever. One of these babies just finished the Baja 1000 and got driven all the way back to its garage straight from Mexico.