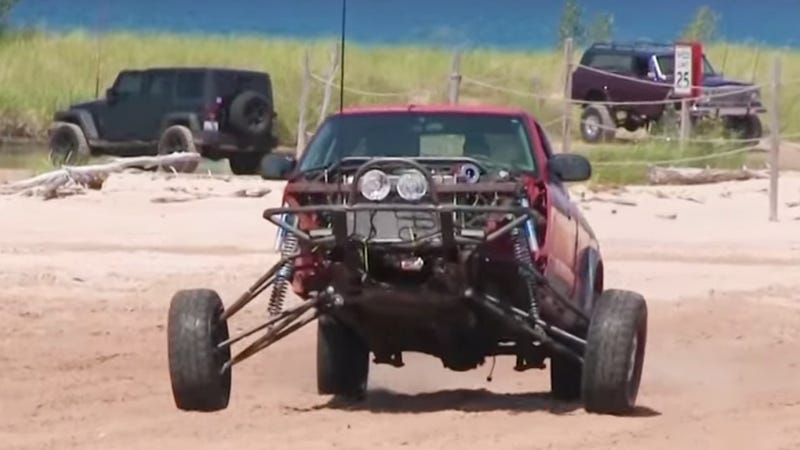 If you made a napkin doodle of what your beater truck would look like as a dune-jumping hero, and then actually built said truck, you might be a redneck. I mean, an industrious and experimental engineer! Check this hilarious heap out and then we can discuss its actual merits.
YouTuber DuneTV1 spotted this Chevy's maiden voyage on Michigan's Silver Lake Sand Dunes. It looks like the result of some good friends having fun with fabrication equipment, and I commend their initiative. Those orangutan control arms look a little vulnerable but at least the truck probably won't roll over in a hard turn?
The guy briefly interviewed in the video describes the build as "prerunner." A prerunner's called a prerunner because their general mission designation is to drive through an off-road race course, before the race, denoting danger-spots and landmarks on the map to be referenced in the actual race. In Baja this tradition also involves a lot of cheap beer and tacos.