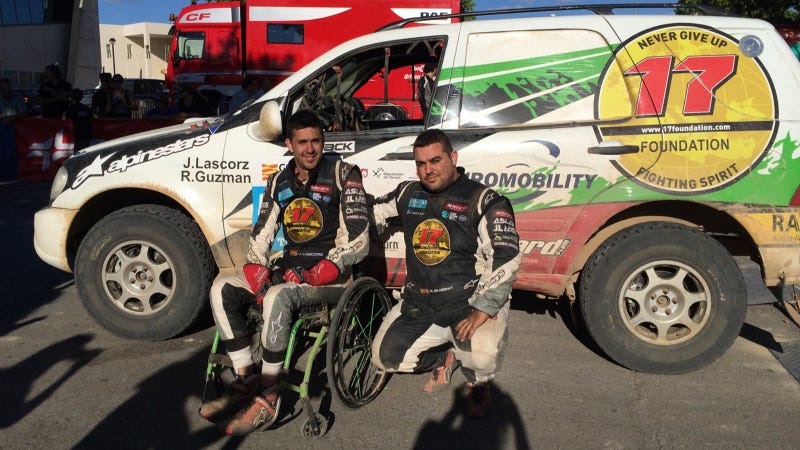 Joan Lascorz's two-wheeled racing career was brought to a tragic halt in 2012 when a 120 MPH crash put him in a wheelchair. But he's not letting that kick him out of motorsports– he just finished the Baja Aragon off-road rally, in a first-gen Mercedes ML of all vehicles!
Lascorz has been going through physical therapy at the Step By Step Foundation, which helps people become mobile again after crippling injuries. Based on my interpretation of the Spanish transportation site More Motor as translated into English, it sounds like a friend of Step By Step and fan of Lascorz arranged the purchase of a 1999 Mercedes-Benz ML 320 rally car that they found in France.
I know; it's an unusual pick for a race rig to be sure. Hopefully Mr. Lascorz will jump in the comments and shed some light on why the Alabama-built Mercedes SUV was selected.
As for the race, the Baja Argon is a rally-raid event that requires keen navigation as well as hard driving, like the Dakar or Rallye Aïcha Des Gazelles.