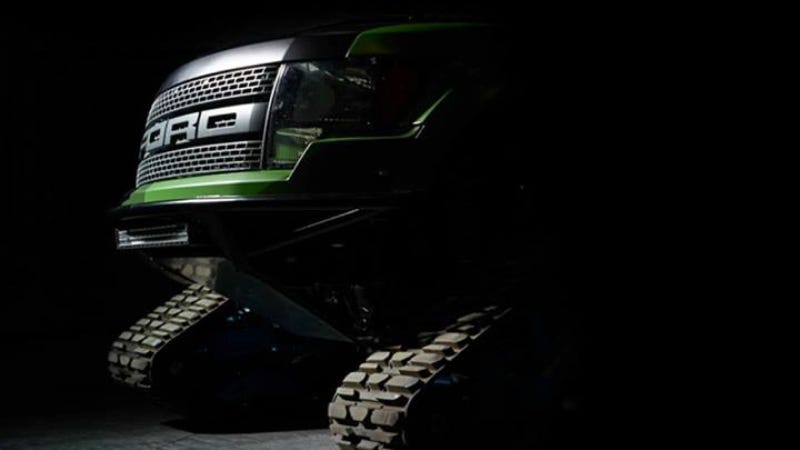 Legendary destroyer of tires Ken Block just revealed the next set of rubber he's set to slay— Mattracks treads on a damn Ford Raptor.
Block promises a full reveal of his new project tomorrow, which could be the craziest Raptor footage anybody's put together ever.
I've never seen a tracked truck drift... but if anybody can do it, my money's on our boy Kenny.