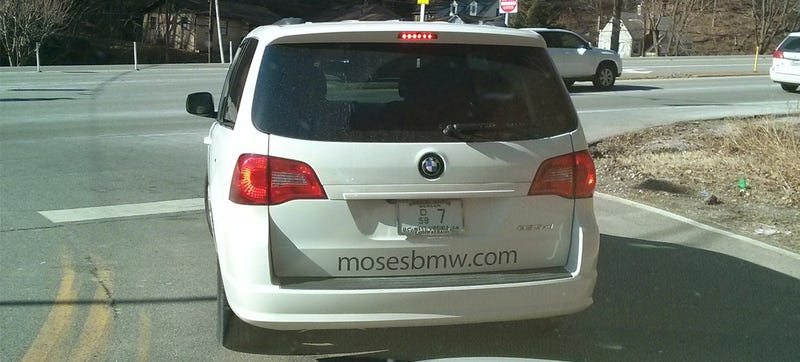 It's finally happened: BMW has revived the "8-Series" moniker. For a minivan.
A reader spotted this "prototype" doing duty as a courtesy car at a West Virginia BMW store. It would appear that the dealership took it upon themselves to make their own Ultimate Driving Machinivan out of a Volkswagen Routan, and I'm sure the engineers back in Wackersdorf are just kicking themselves for not thinking of it first.
Obviously those roundels add at least 40 horsepower, though I'm guessing whoever arrived at the idea to name this an "8-Series" doesn't know much about bygone BMWs... or this is some hilarious/awful purist trolling.
No word yet on how many exist, or when you'll be able to order your own 8-Series Active Tourer. (We laugh now...)
Hat tip to Greg Brisendine!