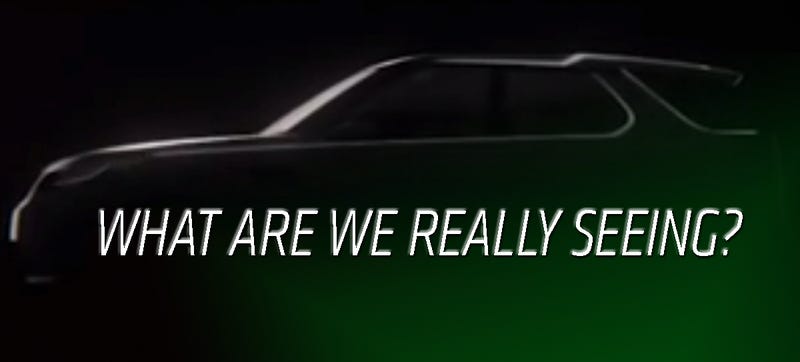 Land Rover is planning to unveil its "Discovery Vision" concept at the New York Auto Show this month, and the latest teaser video showcases what looks like full touch-screen interface and a very interesting concept for the rear seats.
Let's take the video apart:
It looks like the rear bench seat will be replaced by three buckets, the center of which can retract backwards into the cargo area. That would certainly be an interesting way of handling third-row seating, but the Discovery has been different in that department before. Remember the center-facing jump seats in the back of the Discovery 1?
The rest of the interior looks heavy on the razor-sharp angles and Tron lighting, but what stood out to me the most was the field of buttons replaced by a swath of glossy black. The entire center stack looks like a iPad that's switched off. Could this mean every control on the new Discovery will be operated through a touch-screen interphase?
The exterior looks a lot sleeker than any preceding Discovery, LR3, or LR4 but I'm happy to see the the stepped-roof shape is sticking around.
A massive "DISCOVERY" badge will emblazon the tailgate a la the Range Rover. It looks like we can expect some serious fender flares, but the chink in the rear window has been done away with. It actually looks a little like a P38 Range Rover from this image.
Now, what about this view from the top? Is this a cut-away illustrative angle, or does this shot hint at a completely glass roof with a few bars for structural integrity? 'Cause that would be awesome.
What do you think, am I reading into the CGI rendering of this SUV way too much, or will we see a seriously high-tech new Discovery when the cover comes off in New York?