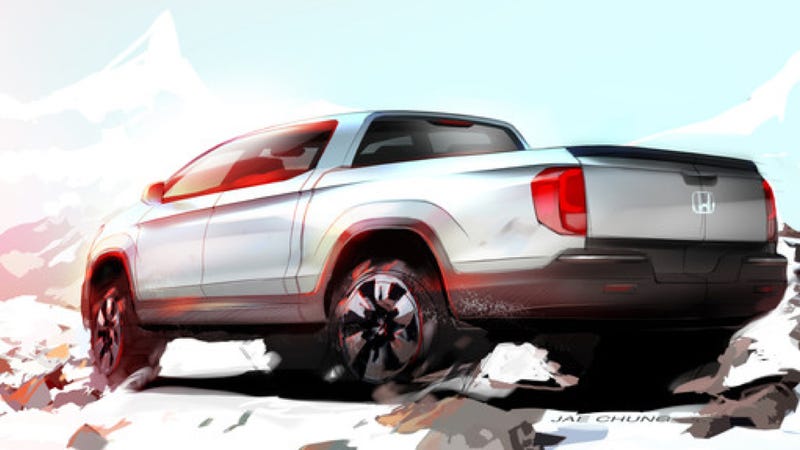 Honda's Marketing VP Jeff Conrad says the upcoming second-generation Honda Ridgeline will have "truck-like proportions while maintaining [it's] flexibility." It's going to be larger, higher off the ground, and "coming in two years." Is this America's next true small truck?
Here's the first teaser image, what do you think?
Images by Freddy Hernandez
---
Andrew P. Collins is Jalopnik's off-road and adventure guy. Shoot him an email or hit him up on Twitter to talk trucks.